ARMIT sponsors EKSPLOBALIS conference
ARMIT was one of the sponsors of the EKSPLOBALIS conference, organized annually by the military institute WITPIS.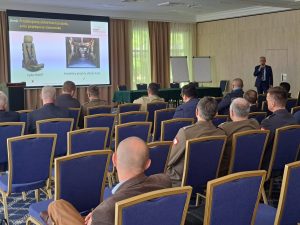 The conference was a unique opportunity to present the offer of ARMIT partners to Polish experts from the military and defence industry. The presentation of ARMIT concerned the products of its valued partners: – OSG, Mobius Protection Systems and Magam Safety.